More Related Stories
ObjectVideo OnBoard Analytics Available on ARM Processors
ARM-Licensed Manufacturers Can Now Provide the Industry's Leading Analytics Technology on Their Products as an Embedded Software Library
March 31, 2011 --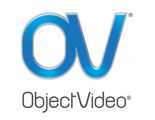 RESTON, VA -- (Marketwire) -- 03/31/11 -- ObjectVideo®, the leader in intelligent video, today announced the company's industry-leading analytics software is available for devices and SoC (system on a chip) platforms that leverage the ARM processor architecture. In response to the continued evolution of manufacturer designs and market expansion for video analytics, the integration of the ObjectVideo® OnBoard® suite of analytics software on ARM processors provides additional architecture flexibility, making it significantly easier to embed analytics throughout the video ecosystem.
The availability of ObjectVideo on ARM processors creates the ability for ODMs and silicon providers to more competitively differentiate their reference designs and SoC products; enable them to increase design-in win closure rates as the demand for analytics technology throughout the video system increases; and offer higher levels of pre-integrated hardware, software and intelligent components.
"With ObjectVideo OnBoard available on the ARM architecture, we are now operational on video SoC platforms from some of the industry's leading chip companies, which enables OEMs to easily integrate intelligent video capability onto many new and existing solutions," said Bob Cutting, vice president of product management for ObjectVideo. "By extending the reach of our software to these millions of new and existing devices, ObjectVideo is dramatically extending the solution provider's choice in specifying intelligence where it will give the end user the greatest possible benefit."
About ObjectVideo
ObjectVideo® is the world's leader in intelligent video software, utilized by organizations worldwide to enhance security, streamline operations and provide business intelligence. ObjectVideo's flexible intelligent software can be easily and effectively deployed anywhere within a video system and is available to market through leading manufacturers as a high-value ingredient. The Company is well-resourced, has an experienced leadership team and maintains a partner network of more than 70 manufacturers and technology providers around the world. To stay up-to-date on ObjectVideo news, please visit www.objectvideo.com.
Media Contact:
Edward Troha
Managing Director
ObjectVideo, Inc.
+1 703-654-9322
[email protected]


Copyright @ Marketwire
Related Keywords:
ObjectVideo, Inc., Marketwire, Inc.,Biology,Business,
---
Source:Marketwire. All Rights Reserved