More Related Stories
Dealradar.com Rolls Out Major Platform Update to Dramatically Enhance How Consumers Access, Personalize and Manage Daily Deals
Daily Deal Aggregator Enables Personalized Deal Selection and Interaction, and Introduces New Deal Drawer to Track All Purchased Deals Across the Web
September 22, 2011 --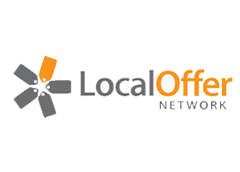 CHICAGO, IL -- (Marketwire) -- 09/22/11 -- Dealradar.com™, the leading daily deal aggregator from Local Offer Network, today announced the launch of major new features and enhancements to help consumers quickly, conveniently and enjoyably get the most value from the booming daily deals universe.
Dealradar selects and delivers deals from more than 5,000 offers aggregated daily by Local Offer Network across more than 130 markets worldwide. While this assortment provides consumers with greater savings opportunities than ever, Dealradar's new features will simplify the process for consumers to view, purchase and manage these deals with a customized selection of deals based on their personal interests.
Your Deals, Personalized
One of the biggest challenges facing consumers is fatigue from the sheer number of daily deal providers and the amount of time it takes to review their offerings. In response to this challenge, Dealradar now delivers a personalized experience to each visitor based on user preferences, group activity and insight developed by Dealradar through its aggregation of more than 300,000 deals over nearly two years.
Dealradar's personalization features let users select the product and service categories they prefer; informs users of deals that are likely to be appealing based on past deal shopping behavior, and popularity among fellow Dealradar users with similar interests; and those with historically attractive characteristics to consumers overall.
Dealradar also allows consumers to customize the way they view and interact with deals, through a streamlined list view, detailed map view that enables consumers to focus on deals closest to home or work, and freeform text search. Dealradar also helps fully inform users' buying decisions by providing instant access to reviews from Yelp.
"Today we collect 50 times as many offers each day as we did at our founding, increasing the opportunity but also the challenge deal shopping," said Dan Hess, CEO of Local Offer Network. "For nearly two years, Dealradar has been committed to helping people save time and money by finding great deals; with the launch of Dealradar 2.0, we've made it even easier. Now, the deals find you."
No Deal Left Behind
With so many opportunities for consumers to enjoy fantastic savings through prepaid daily deal vouchers, many go unused because consumers forget to use them before they expire. Dealradar now helps users avoid this problem through its new "Deal Drawer," a central place for users to keep track of the deal vouchers they purchase from any of hundreds of group-buying sites. Users can instantly add their vouchers to the Deal Drawer at the time of purchase, or forward their confirmation email to [email protected]. Users have the option to have Deal Drawer send a friendly reminder when deals are about to expire, helping ensure that no deal goes unused.
"Dealradar 2.0 builds upon our long tradition of helping shoppers enjoy the products, services and experiences they love for less time and money," stated Hess. "With a greater assortment of deals, better shopping tools and a sleek, personalized experience, Dealradar is sure to remain the ultimate destination for daily deals."
About Dealradar.com
Dealradar.com provides a fast and easy way for consumers to discover great offers from multiple 'daily deal' Web sites. With Dealradar.com consumers receive all the best deals at local restaurants, spas, salons, entertainment and sporting events and other great products, services and experiences. Dealradar.com provides free subscriptions to receive daily updates via email, Twitter, Facebook and RSS that contains all the best offers for each city, clearly grouped by product or service category.
About Local Offer Network
Local Offer Network (LON) creates new competitive advantages in the fast-growing group buying market. LON products and services include DealWire™, a web-wide distribution network that allows publishers to tap new revenue streams, and group buying sites to achieve instant audience scale; VoucherPro™, an offer creation platform that enables the rapid creation of new daily deal advertising products; and Dealradar.com, a convenient deal-shopping tool for consumers in 130 markets in four countries.
Contact Information
Jason Throckmorton, Lauren Lloyd or Christine Siefert
LaunchSquad
415.625.8555
lon(at)launchsquad.com


Copyright @ Marketwire
Related Keywords:
daily deals, deals, Local Offer Network, Aggregated deals, personalized deals, dealradar, deal aggregator, Marketwire,unused,Restaurants,Internet Technology,Entertainment,Email,Other,
---
Source:Marketwire. All Rights Reserved