More Related Stories
NavStar Technologies, Inc. Releases Shareholder Letter
NavStar Technologies, Inc. Provides Update on Status of Argo Navigation Acquisition, Voice Navigator and Recent Product Wins in Mexico and South America
September 09, 2008 --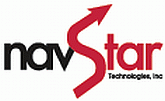 ANAHEIM, CA -- (Marketwire) -- 09/09/08 -- NavStar Technologies, Inc. (PINKSHEETS: NVSR), a GPS navigation company focused on asset tracking and hands-free calling/voice navigation, is pleased to provide its shareholders a letter from N. Douglas Pritt, NavStar's CEO.
Dear Shareholders,
Thanks for your supportive comments over the past four weeks. By now you are aware that we have recently acquired Argo Navigation, Inc., a privately held company and a leading provider of GPS tracking equipment. Argo's total solution to asset tracking includes hardware, scalable user tracking software and network integration support. Argo's reputation for quality products and exceptional service in the asset tracking market combined with NavStar's experience in the consumer navigation market is a "one of a kind" combination in the GPS industry. Look for new and creative products in the coming months.
In the past two weeks we have announced product wins in Ecuador and Mexico. These two agreements alone are in excess of 15,000 units with expected revenue of $5.0M in the next 12 months. Our partner, Roberto Manosalvas, General Manager, Fixed Equipment S.A. in Ecuador, had this to say about our Fleet Management System, "There is a huge opportunity for both NavStar and Fixed Equipment S.A in Ecuador, the experience that Argo has in South America is a definite plus." Recent regulatory action in Mexico requires that all commercial vehicles have GPS tracking devices. We have many strong relationships with companies bidding for this work in Mexico.
NavStar is actively working on several additional agreements that will be announced in the coming weeks. We are also in early discussions with several software companies that provide tracking software in an attempt to expand our revenue base to include high margin services revenue.
The original NavStar Voice navigator project has been moved to the first quarter of 2009. We need to focus our engineering resources on executing the agreements we have won to deliver the Fleet Tracking System and leverage the immediate opportunities in South America. There are many ways to leverage the distribution contacts from the Fleet Management System products into the Voice Navigator to regain some of the delay in product launch.
After the reverse split we have 65M shares issued and a float of about 15M shares. NavStar has 1800 shareholders; the majority of the shares issued are in the hands of 50 people. We are starting an IR/PR campaign in the next several weeks and are looking forward to more volume and an increase in the share price.
NavStar is in the process of securing $3.0M to $4.0M in longer term financing. We are approaching this fund raising on several fronts, and funds are beginning to flow into the company this month.
We have a long-standing relationship with our OEM manufacture, a talented engineering team, a group of seasoned senior managers and a cooperative and supportive board of directors. We will succeed in the marketplace, execute our business plan with integrity and professionalism and deliver quality products and services.
In the coming weeks our press releases will consist of topics relative to NavStar Technologies' previously mentioned negotiations, our funding efforts and more details about our plans for 2009 and beyond. I will commit to generate a quarterly shareholder update and your comments are appreciated. We do listen to our shareholders, and are working hard to build value for you and for NavStar.
Sincerely, N. Douglas Pritt CEO NavStar Technologies, Inc. Listed below are links to our recent press releases: http://www2.marketwire.com/mw/release_html_b1?release_id=428125 http://www2.marketwire.com/mw/release_html_b1?release_id=427267 http://www2.marketwire.com/mw/release_html_b1?release_id=426228 http://www2.marketwire.com/mw/release_html_b1?release_id=421940 http://www2.marketwire.com/mw/release_html_b1?release_id=421938 http://www2.marketwire.com/mw/release_html_b1?release_id=416270 http://www2.marketwire.com/mw/release_html_b1?release_id=406603
About NavStar Technologies, Inc.
NavStar Technologies, Inc. is focused on the creation of GPS products and services for asset tracking and hands-free calling with voice navigation.
CONTACT:
NavStar Technologies, Inc.
Patrick Bannister
714-502-6900
Email Contact


Copyright @ Marketwire
Related Keywords:
GPS, Navigation, Asset Tracking, Fleet Management, Hands-Free Calling , Marketwire,Business,mexico,
---
Source:Marketwire. All Rights Reserved