More Related Stories
ISO Mitigates Risk and Employs Proactive Security Best Practices With Tripwire Enterprise
Tripwire Ensures Effective Response to Security and Compliance Issues on a Global Scale
August 06, 2009 --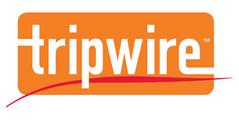 PORTLAND, OR -- (Marketwire) -- 08/06/09 -- Tripwire®, the leader in data center compliance and infrastructure management, announced today that ISO, a global source of information about risk and the property/casualty insurance industry's leading provider of statistical, actuarial, underwriting and claims information, will deploy Tripwire Enterprise to mitigate risks surrounding client data, proactively secure both physical and virtual infrastructures, ensure availability of services and enable efficient responsiveness to audit and regulatory compliance requirements mandated by ISO clients.
With Tripwire Enterprise, and its out-of-the-box configuration policy guidance and continuous policy assessment, ISO is ensuring systems hardening guidelines and internal security policies are consistently implemented across its infrastructure. Tripwire Enterprise provides ISO with a new level of visibility on all changes made to the system and detects and remediates any suspicious activity, providing ISO with a constant known and trusted state. Tripwire provides documented evidence to reassure auditors that security controls are in place and effective.
"Tripwire Enterprise is critical to the implementation and enforcement of our global security policy," said John Storey, CISO of ISO. "The broad capabilities of Tripwire Enterprise enable us to achieve and maintain compliance for our internal security policies across our global data centers and family of companies."
ISO gathers premium and loss data on behalf of insurance regulators in all 50 states plus the District of Columbia and Puerto Rico. The company processes the data to produce aggregate statistics and reports them to regulators, as required by law. It also uses the information to develop a range of informational products for insurers. ISO and its family of companies have offices in Canada, China, Germany, India, Israel, Japan, Nepal, and the United Kingdom. With Tripwire Enterprise, ISO is in a better position to mitigate risk and employ security best practices on a global scale.
Tripwire Enterprise provides comprehensive file integrity monitoring, configuration and policy assessments, and instant reporting that gives managers complete visibility into the status of their systems. In addition, the solution offers steps to remediate and troubleshoot problems or security issues that may occur, eliminating the need to search for and fix problems. Tripwire Enterprise helps organizations remain confident that their data centers are in a known and trusted state. Tripwire delivers more than 100 configuration assessment policies out of the box, enabling IT organizations to measure their entire data center against security benchmarks for both physical and virtual configurations. This enables companies to proactively secure their IT infrastructure and achieve compliance with important industry standards and regulations.
About Tripwire, Inc.
Tripwire is the leader in data center compliance and infrastructure management solutions, building confidence for IT across both virtual and physical infrastructures. Tripwire Enterprise and vWire software help over 6,500 enterprises worldwide meet their configuration auditing, file integrity monitoring, virtual infrastructure management and change auditing needs for IT operations, security and compliance. Tripwire is headquartered in Portland, Ore. with offices worldwide. Tripwire can be found at www.tripwire.com, www.vwire.com, and @vwire on Twitter.
About ISO
A leading source of information about risk, ISO provides data, analytics, and decision-support services to professionals in many fields, including insurance, finance, real estate, health services, government, human resources, and risk management. Using advanced technologies to collect, analyze, develop, and deliver information, ISO helps customers evaluate and manage risk. The company draws on vast expertise in actuarial science, insurance coverages, fire protection, fraud prevention, catastrophe and weather risk, predictive modeling, data management, economic forecasting, social and technological trends, and many other fields. To meet the needs of diverse clients, ISO employs an experienced staff of business and technical specialists, analysts, and certified professionals. In the United States and around the world, ISO helps customers protect people, property, and financial assets. For more information about ISO, visit www.iso.com.
Contact:
Nicole Andergard
Tripwire
503.276.7541
[email protected]


Copyright @ Marketwire
Related Keywords:
data center compliance, infrastructure management, regulatory compliance, file integrity monitoring , Canada,Germany,USA,India,China,Japan,Israel,Marketwire, Inc.,IT (Information Technology),Security,Financial,Business,Science,china,india,england,Family,Other,
---
Source:Marketwire. All Rights Reserved